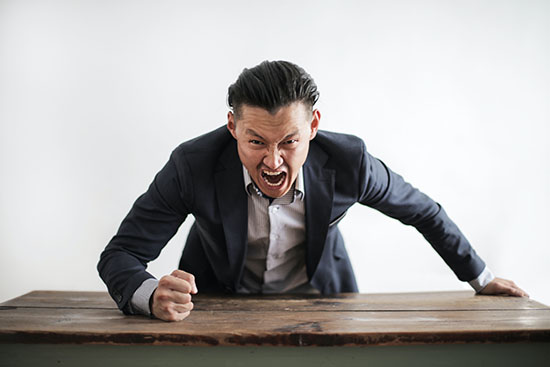 Is Jeff Bezos truly as sad as he sounds? Is Meta aka Facebook COO Sheryl Sandberg really that fearful when she speaks in public? And does House speaker Nancy Pelosi always sound frightened?
In a recent study conducted by Nadiia Mykhalevych and Preply, the language learning company, that seems to be the conclusion. Using Vokaturi, an AI emotion recognition tool that detects the level of emotions in the human voice, Mykhalevych and her team analyzed the public speeches of well-known business leaders, entrepreneurs, and politicians from Great Britain, the U.S., and around the world. And what they found was illuminating.
Anger, for instance, seems to be the dominant emotion expressed by business leaders (at 55%). Neutral finished a distant second, at 24%, and only 15% of business leaders spoke with any discernible amount of happiness.