2020 brought substantial changes in many directions — personal and professional. The ever resilient business world adapted quickly. One major change is continuing to work from home and communicating over recorded business video-conferencing platforms.
Unless you are an A-list actor, you likely feel a bit self-conscious about being on video. A 2016 study by Highfive and Zobgy Analytics found that 59 percent of people feel more self-aware when on-camera than they do in their off-camera life at the office.
These days everyone is selling, negotiating, facilitating, mediating and giving presentations on live video. Few things are more annoying than not being able to see or hear someone in a video conference. Small images and having everyone on mute with their cameras turned off make it difficult to assess audience response or to create audience interaction.
Crafting a compelling message whose content is powerful and persuasive is a good first-step solution. Much effort is put into outstanding PowerPoint presentations that use language and stories for a stronger impact.
Most executives don't realize that they need a compelling voice to deliver their message. Compelling content spoken by a boring, non-energetic, monotone voice will always fall on deaf ears. But a compelling message and a compelling voice can change your life and career.
Your voice is your tool to deliver a compelling message. Great content and a great voice resonate together with great impact. Think of hearing Amanda Gorman read her poem, "The Hill We Climb" at the 2021 presidential inauguration.
Please take a moment to evaluate one of your video calls objectively. In your mind, imagine you are watching someone else's performance.
Are you mumbling or speaking clearly?
Are you throwing away the ends of your thoughts?
Do you sound monotone and boring?
Is your vocal tone flat and uninteresting?
Are you speaking with energy and enthusiasm?
Is your voice loud enough?
Are you speaking too fast or too slow?
If you are soft-spoken, do you need to raise your volume?
Are you varying your pace and inflection so you sound as interested in the subject matter as you actually are?
Are you projecting your voice with a positive impact.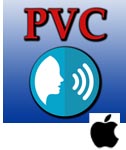 Try out our new app the Pocket Voice Coach, an easy-to-use, way to test your speaking rate and pronunciation.
Excellent vocal skills are the foundation for outstanding communication and for speaking powerfully and persuasively. An important first step is to sign up for a 30-minute, no obligation voice analysis. Visit our YouTube Channel or check us out at https://www.linkedin.com/in/sandramcknightvps